7th Grade Measures Density
Fire Building- Intro to Wilderness Survival Part 2 with LTC
8th Grade Engineers Earthquake Resistant Structures.
The 7th Grade Makes Marshmallow Molecule Models!
Building Shelters- Intro to Wilderness Survival with LTC!
Having fun after our VOM Assembly!
No Late Homework! Ice Cream Party Reward!
Michigan Tech Visits
8th Graders Learn About Relative Dating and Fossils
7th Grade Learns About the Water Cycle
7th Grade Engineer Crop Protector Models
Powered by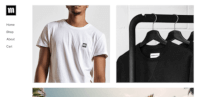 Create your own unique website with customizable templates.